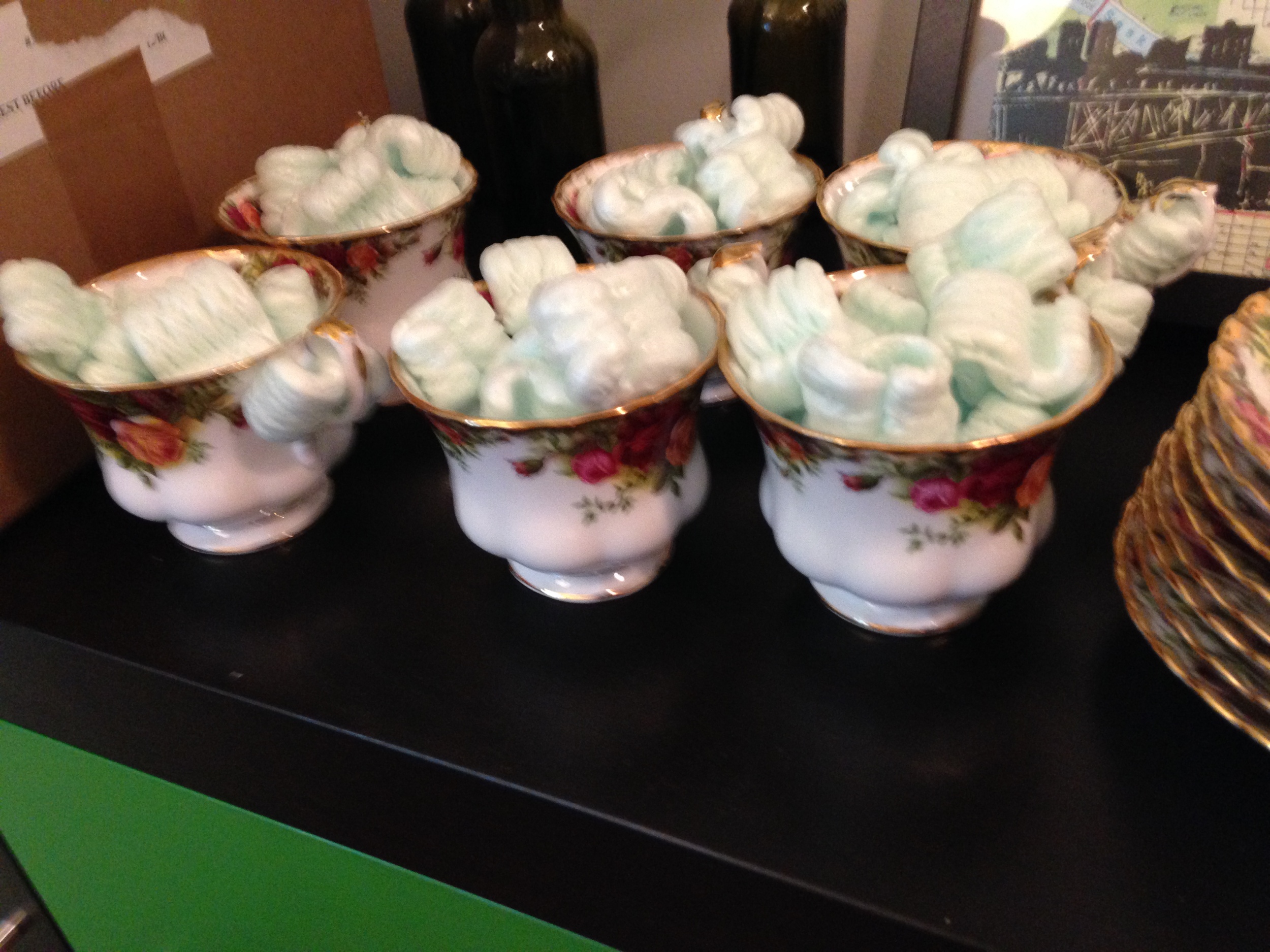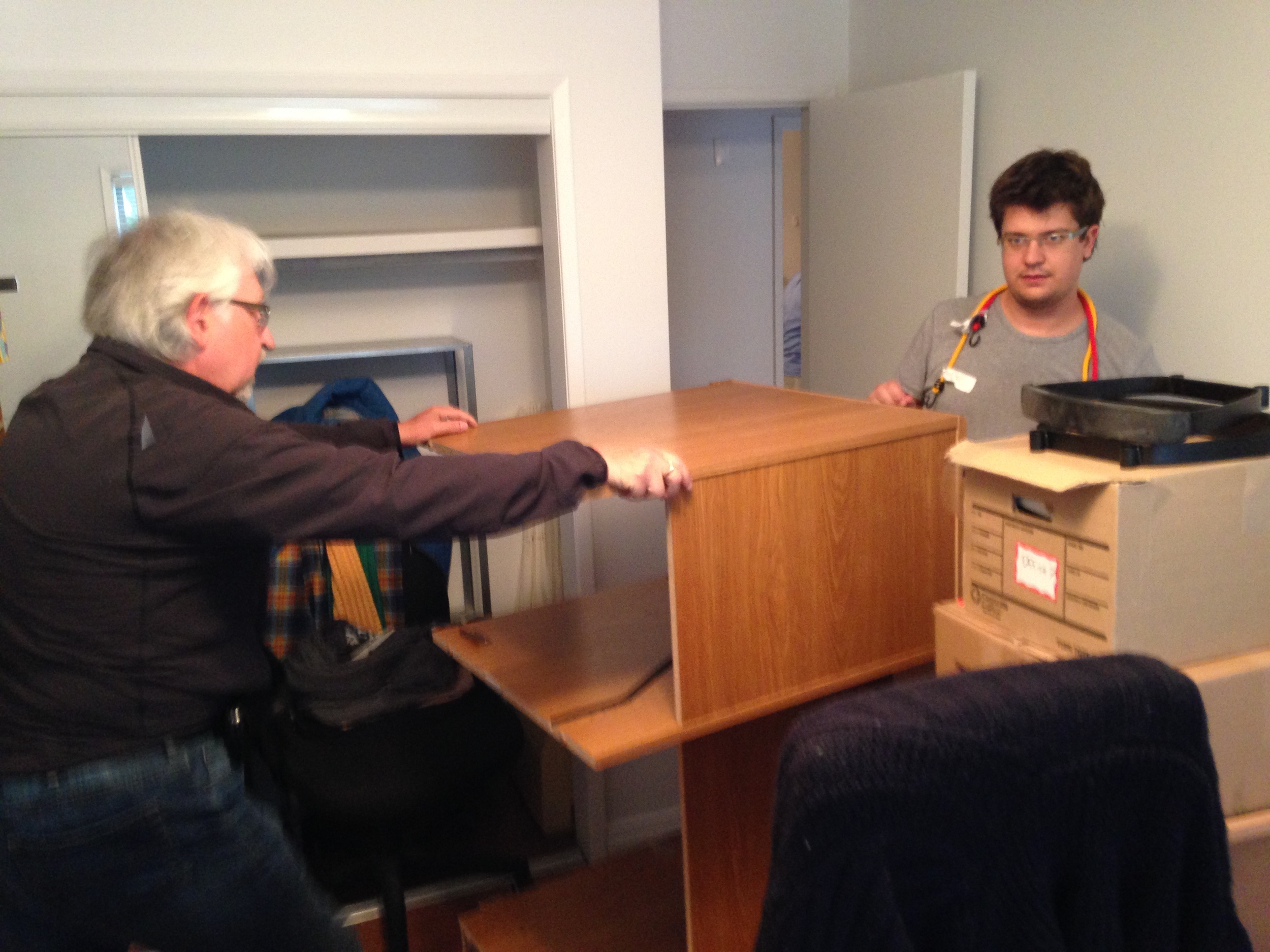 It has been a crazy month. Moving across the country is not something to be taken lightly (despite what people might say...looking at the BF right now). This all started back in May when Matt signed the paperwork to work at IBM in Ontario.
The planning began, rather slowly (a little begrudgingly) at first. I had lived my whole life in Alberta and had just found out that the only relative I had in Toronto was moving back to Alberta the month before we left. Swapsies!.
Matt and I had agreed that container moving was probably the best option to us, as we had no apartment destination yet. We'd be flying out to TO and finding a place. So I started collecting boxes because, having never moved before, I thought it would give me more piece of mind to pack the apartment up myself. This thought was affirmed when I called around to get more information from moving companies in Edmonton. I would either get no response, or in the case of one company, I got told I didn't know what I was talking about before I'd even explained my situation (what a gem of a man that was). Matt and I had decided to go with a container moving and storage company called PODS because they offered flexible storage options AND they had really good customer service people (people that didn't make me feel like the protagonist of a sexism story, Yay!).
With the POD scheduled and the flights booked (July 23rd 2014), I started planning the last month we were in Alberta, filling our calendar with friend visits and family going aways, etc. It was very bittersweet to see all my buddies because I didn't know when I'd see them in person again. (Gush.)
Anyway. As I packed I realized that the small POD we'd booked was definitely not going to fit all our stuff (Matt would like to interject, "Your Stuff" here). So PODS was called and they even arranged the bigger pod to come the same day, thank gad. I have a lot of china... and books... and kitchen appliances....
Moving day came and with the help of Matt's friend Ian, Matt's parents and my friend Jess, we loaded up the POD. It took all day. (Also, if you follow the Talky you'll know that I had a broken toe this whole time. That was entertaining.) But we did it! Then we went and celebrated with dinner and beer. We spent one night at the BF's 'rents and then our last Alberta evening at my friend Julia's place. Julia's BF made us an Alberta steak dinner to remember.
The next morning Julia graciously drove us to the airport at 5am where we deposited our bags, and my plants, boarded a plane to our new home.
Renting in Toronto is a little different than in Alberta. Here, if you want to rent a condo, you get a realtor. Unlike in Alberta, where a condo building's property management company deals with renting condo suites, here it's done via realtors and the actual condo owners. Let me clarify. In Alberta, if you own a condo and want to rent it, you go to your building's management company and say "Hey! I want to rent my unit. Can you do that please?", and the property company says "Sure!". In Toronto, it seems that most property companies who run large condo buildings don't have anything to do with the actual unit occupancies. This has both up sides and down sides. For example, it makes looking for a nice rental suite really easy. Step 1: Get a realtor (you can call listing agencies to snatch a realtor); Step 2: Sign on to the Toronto MLS; Step 3: Pick a bunch of listings; Step 4: Go see the suites and pick one; Step 5: Sign a lease - Yay! Downside: it makes actually seeing the nice rental suites a pain. As a prospective tenant can't just go see a place. We tried calling up listing agents to see if we could see their listed suites but got turned away because only realtors can show suites. So we got a realtor. However, then it turns into a bit of a coordination nightmare as the listing realtor and the showing realtor have to be on the same page at the same time to have the suite shown. Blaa.
Anyways. We managed to look at 6 places before deciding on one we loved. Then we ran into another AB/TO difference: Lease Negotiations. Like if you're buying a house, the realtor will put in a lease offer typically less than the asking monthly rent and with certain conditions. This, for me anyway, was terrifying. Because of the fast paced rental market here I was worried we'd lose the apartment because someone else may offer more or have less conditions on their offer. I gave myself heart burn waiting for a response. Everything turned out ok though. We got a call from our realtor at 1am to tell us the offer had been accepted and we now just had to meet up to sign the final lease. Gad. And I thought the moving would be the most stressful part.
With keys in hand, we went and bought an air mattress and a couple chairs to sit on (having just breakfasted on the floor) and awaited all our stuff. We signed our lease on July 26th and our POD wasn't due to be in Toronto till August 2nd, so we had a while to wait. In the mean time, we set up the internet, we organized the POD delivery and the elevator booking (37th floor yo!) and we hung out with Heather, our one friendly Toronto native, and Taylor, a friend of Matt's on internship with IBM. Yay friends!
On August 8th, in the early morn, our POD of stuff had arrived. The BF had booked movers to help us unload the POD, which I now see as the best decision of the whole trip. The two dudes had the POD emptied and all our furniture, boxes and miscellaneium into the apartment in 1 hour and 45 minutes. Best $200 we ever spent.
Now all the boxes have been mostly unpacked. Mainly, my kitchen is set up. We need to buy a desk for Matt, a couch for the living room and a bunch of shelves for our massive book collection and my four sets of china.... But other than that, it's nice to have a bed and a functional kitchen and a table to sit at.
Move Success. Now come visit me. STAT.
-Andrea
The Half-Assed Hobbyist