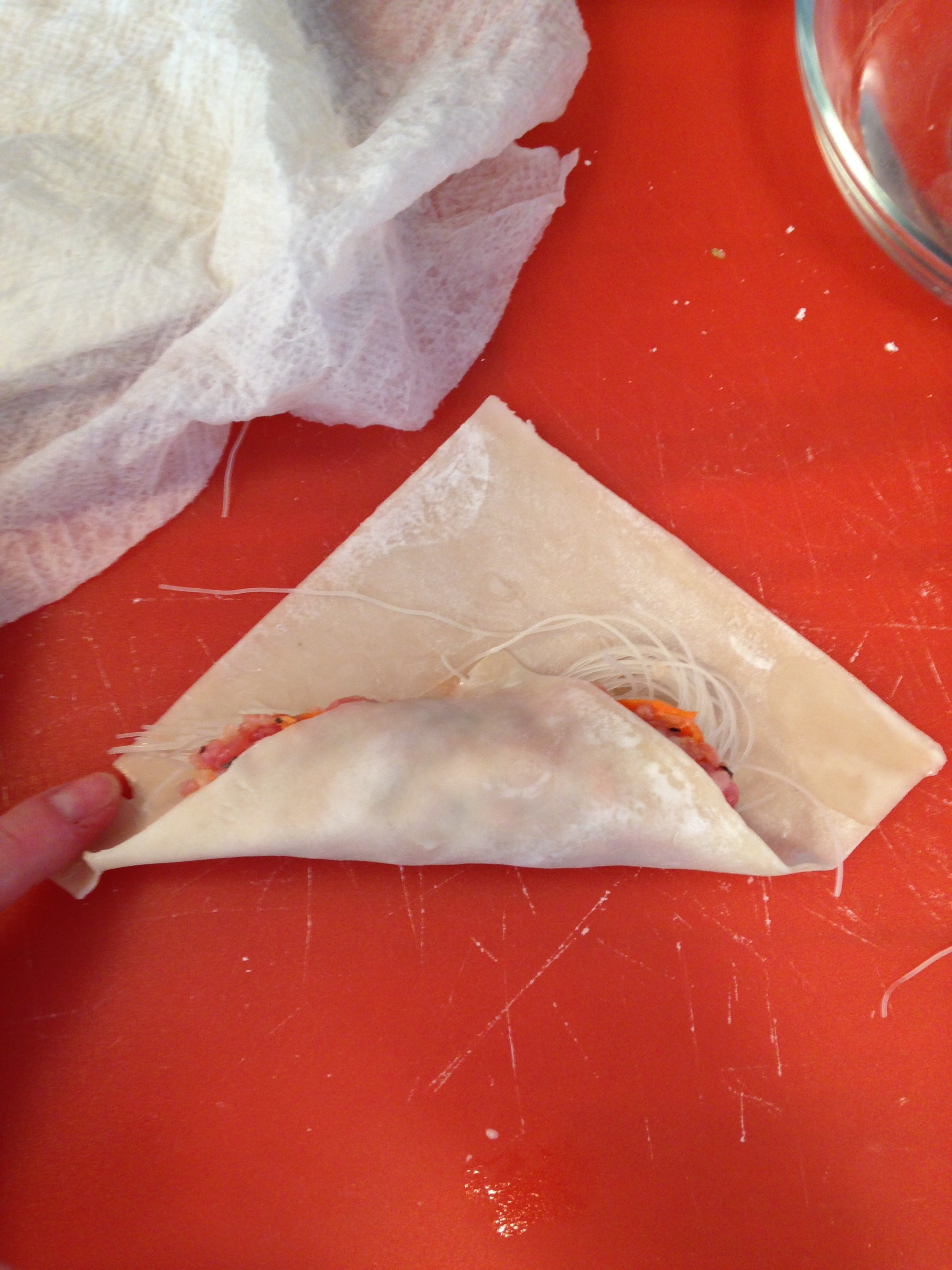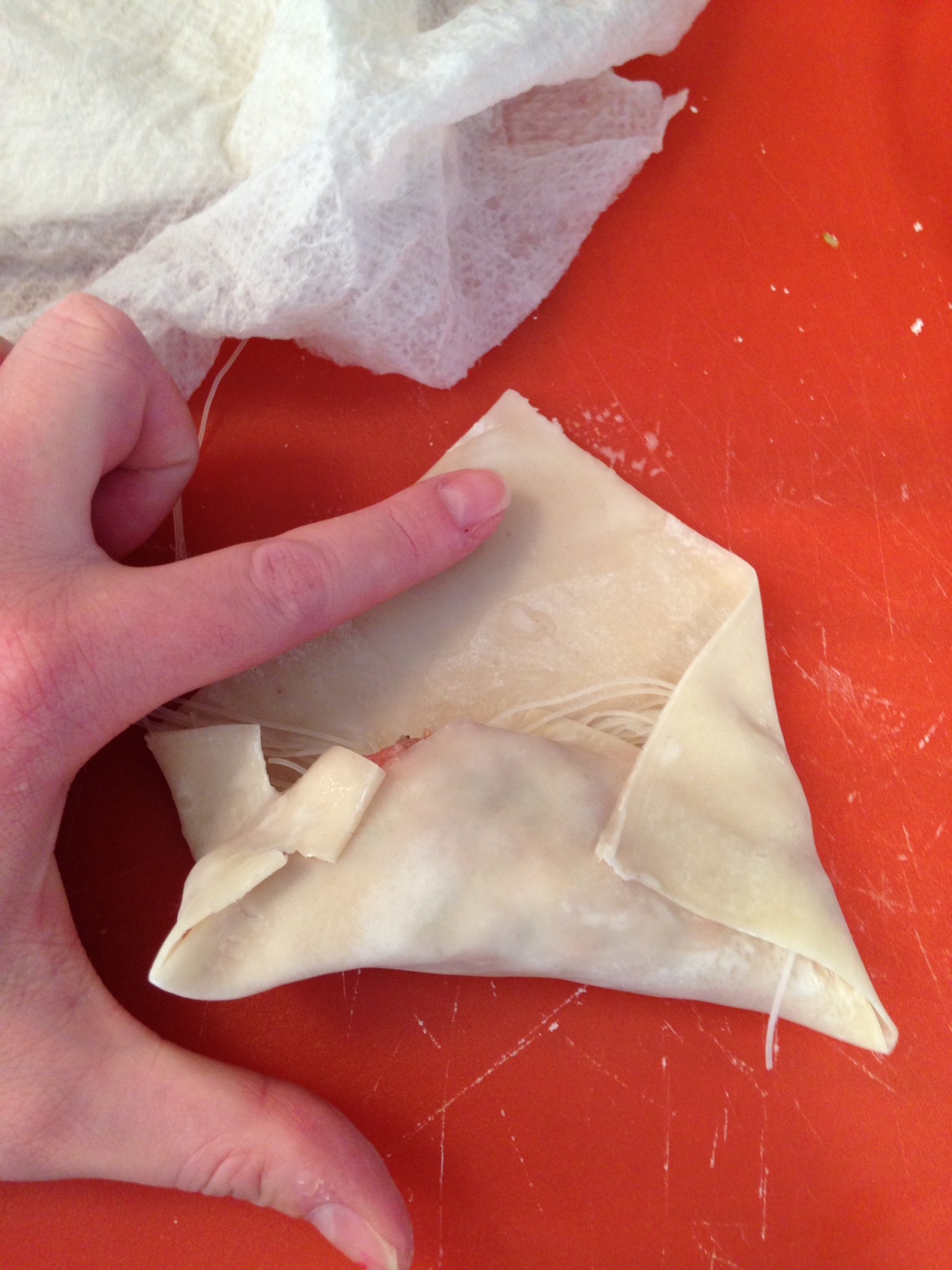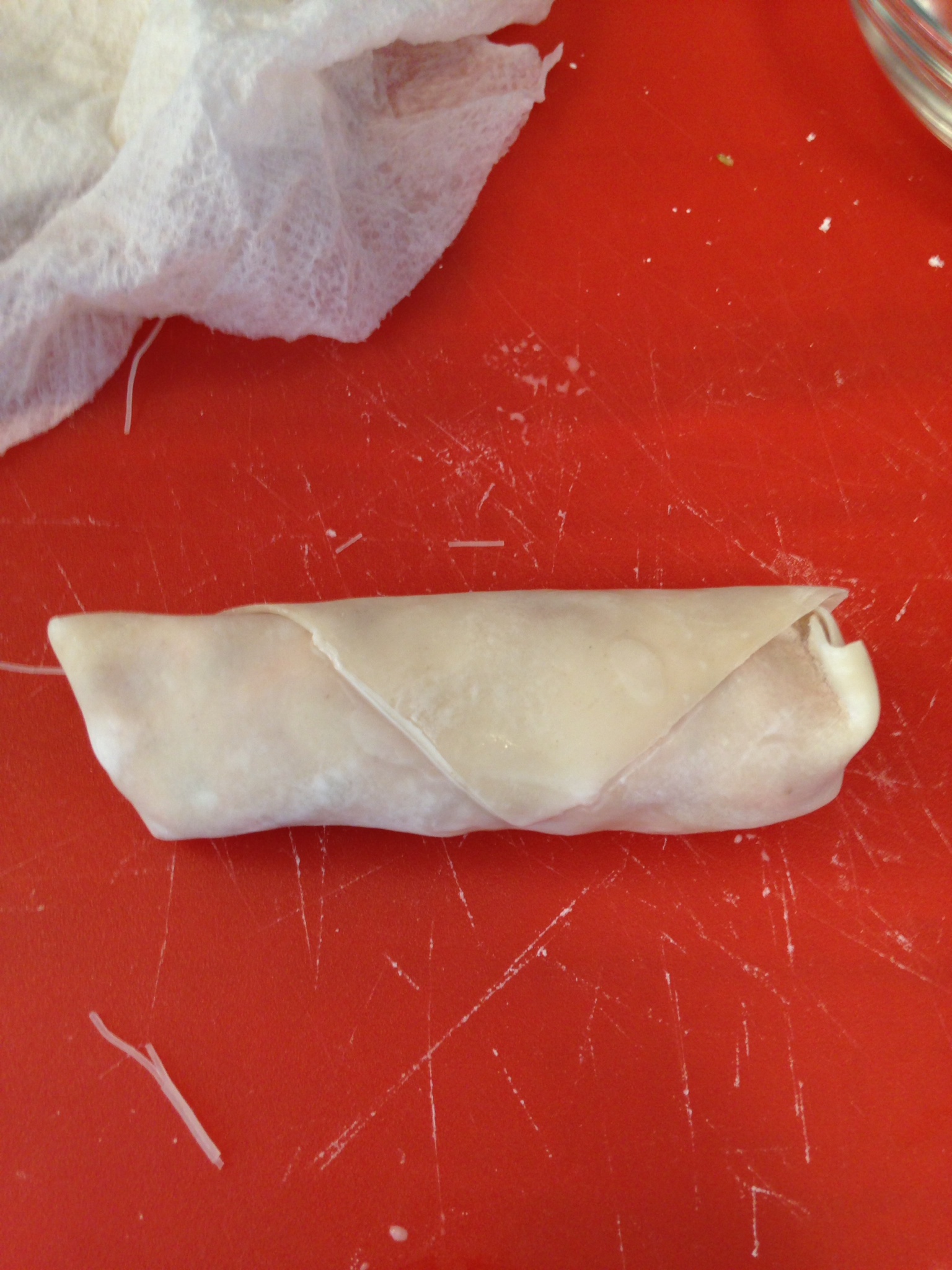 Spring has sprung, or so to speak. Edmonton just got a healthy dusting of snow on March 20th, the supposed first day of spring - Mother Nature is laughing her ass off at the irony (me: not so much). And because the weather is warmer and the sun doesn't set at 4:30pm anymore, it's time to break out the cooking skills and make spring rolls!
I first learned how to make spring rolls when I was a kid. My dad, sister and I went to a local chinese place pretty often and one of the ladies who ran the place would make all the spring rolls, by hand, sitting out in a booth in the dining room. I was always looming around her, watching how she mechanically rolled the things, so she invited me to sit down and learn. Total free child labour... but I had lots of fun and learned how to make spring rolls. Looking back, it was probably super unsafe foodwise to have an 11 year old hand roll spring rolls at a restaurant table, but it was a fun learning experience!
Below is the recipe I made up (based on my childhood spring rollin' days and an old test kitchen recipe I made a billion times - over 300 spring rolls produced! Mmmm.)
Spring Rolls
1 lb ground pork
1 TBSP ground pepper
1 tsp salt
1/2 cup finely chopped white onion
1 cup shredded carrot
White rice vermicelli
Wonton Wrappers or Egg Roll Wrappers
Water
Oil for frying (optional)
Mix together ingredients (pork through carrot). Use a fork to make sure the mixture is thoroughly mixed.
In another bowl, soak vermicelli in lukewarm water until it's limp (~2 mins). Drain remaining water.
Fill another bowl with water - this water is used to wet the wrappers to seal them up.
Place a wrapper on it's diagonal (so it looks like a diamond).
Put ~1 1/2 TBSP of pork mixture in the lower centre of the diamond. Form it into a cylinder-type shape. (Meat tuuuube!)
Place some vermicelli above pork.
Wet bottom corner of wrapper and wrap it firmly over pork and vermicelli. (Making sure the wet part contacts a dry part on the other side of the meat to seal).
Wet the side corners and stretch them inwards and slightly forwards, to seal.
Wet the top corner. Roll spring roll up over top corner, to seal.
To Cook: 1) Frying - either use a deep fryer or the pan frying method. Cook for ~8 minutes, until wrappers are browned and meat is cooked. 2) Pre-heat oven to 400F. Brush spring rolls with oil. Bake for ~15-20 minutes, turning them over at least once, until wrappers are browned and meat is cooked. Makes ~20 spring rolls.
These spring rolls freeze super well too so you can make a bunch and freeze them for later. Nom!
Super glad that the lady at the chinese place didn't have any problems with an 11 year old kid rolling her restaurant's food. Mmmm. Strange learning experiences.
-Andrea
The Half-Assed Hobbyist