As part of Christmas Baking 2013.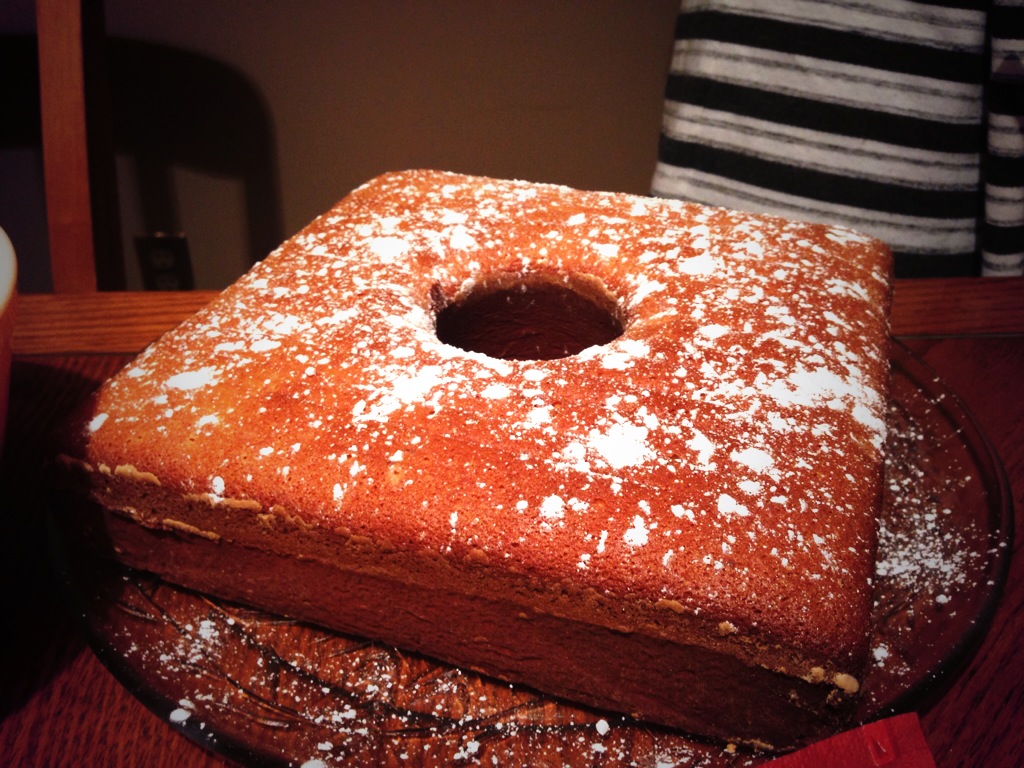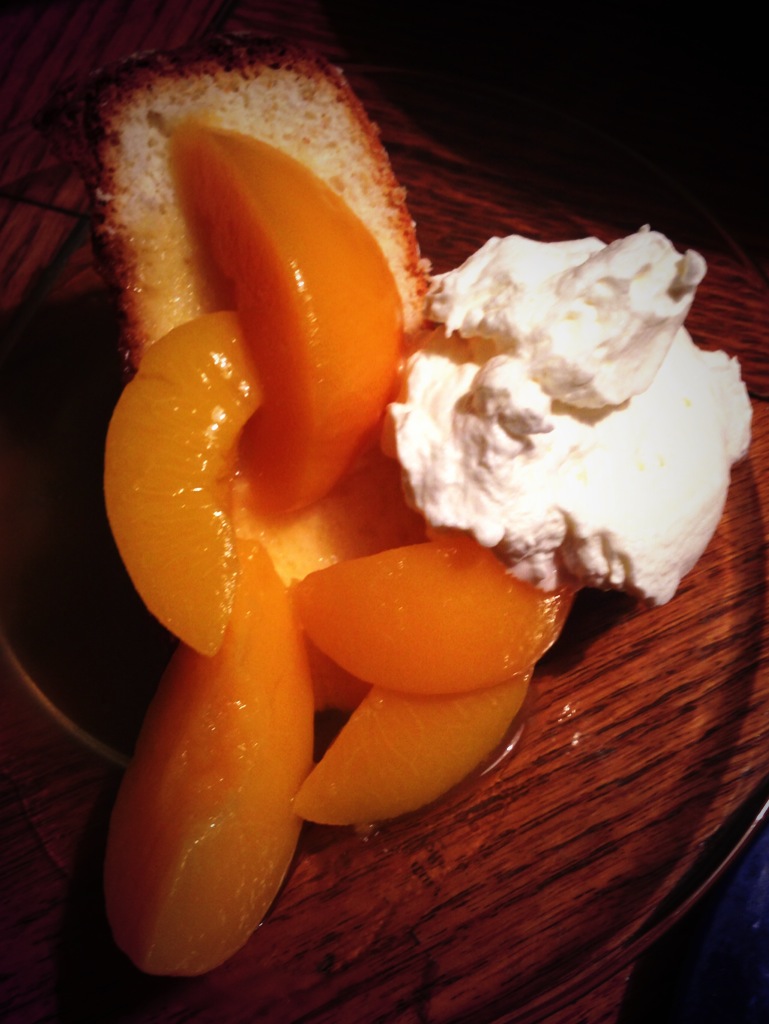 My family has a whirlwind tradition of doing everything Christmasy on one day. Christmas Eve. It's typically a very smoothly scheduled day where my sister and I visit all the parents and all the family in the course of 8 hours.
In order to survive I make lots and lots of sweets.
The chocolate shop I worked at over Christmas was going through a chocolate product shortage because of the flood in Calgary early 2013, so I had to find some less chocolatey alternatives to my regular chocolate cake with chocolate ganache and chocolate frosting. First on my list was a lemon and vanilla chiffon cake. Basically a fancy angel food cake.
I've never made angel food cake before. I even had to go out and buy a pan. And since I might as well make it as impossible as I can for this cake to turn out, I bought a square angel food pan! Neat!
The recipe I used was from my Canadian Living Complete Baking book for Sunshine cake. I used the just regular, non-passover recipe.
(from Canadian Living's The Complete Canadian Living Baking Book; also changed a bit by me!)
2 egg yolks
7 eggs, separated
1 1/2 cups granulated sugar
1 2/3 cups cake and pastry flour
2 tbsp grated lemon rind
1/4 cup lemon juice
1 tbsp (15 mL) vanilla
1/2 tsp (2 mL) salt
In large bowl, beat together 9 egg yolks, half of sugar, all of flour, lemon rind and juice, and vanilla until blended. Set aside.
In separate large bowl and with clean beaters, beat egg whites with salt until soft peaks form. Beat in remaining sugar, 2 tbsp (25 mL) at a time, until stiff peaks form.
With spatula, gently fold one-third of the egg whites into yolk mixture; fold in remaining whites just until no streaks remain. Scrape into prepared pan; smooth top. Bake in centre of 350°F oven until top springs back when lightly touched, about 50 minutes.
Turn pan upside down and let cake hang on legs attached to pan or on inverted funnel, or bottle, until cooled, about 3 hours. Run long palate knife around centre and side of pan, pressing blade against pan and reaching to bottom to loosen cake. Unmould onto cake plate. (Make-ahead: Cover with plastic wrap; store for up to 24 hours.)
I definitely tried very hard to follow the recipe.... But I really don't like oranges in cake so I changed it to lemon zest and lemon juice instead. Even with the acidity change the cake still was very fluffy.
When trying to make the peaches, I'll admit to a giant fail. With all the family gathered around me, I attempted to light the whiskey I'd brought on fire. Flambéed peaches! Sounds fancy, right? I thought so too. It turns out though that a regular 40% alcohol won't work. As I tried many times, my expectant and soon to be disappointed family surrounding me, waiting. The whiskey light briefly (very briefly) so I called it done and poured it into the peaches, rather sad that it hadn't really worked.
But, regardless, it was still pretty delicious. Whipped cream covered and very whiskey-ed peach covered vanilla and lemon chiffon cake. Yum!
-Andrea
The Half-Assed Hobbyist