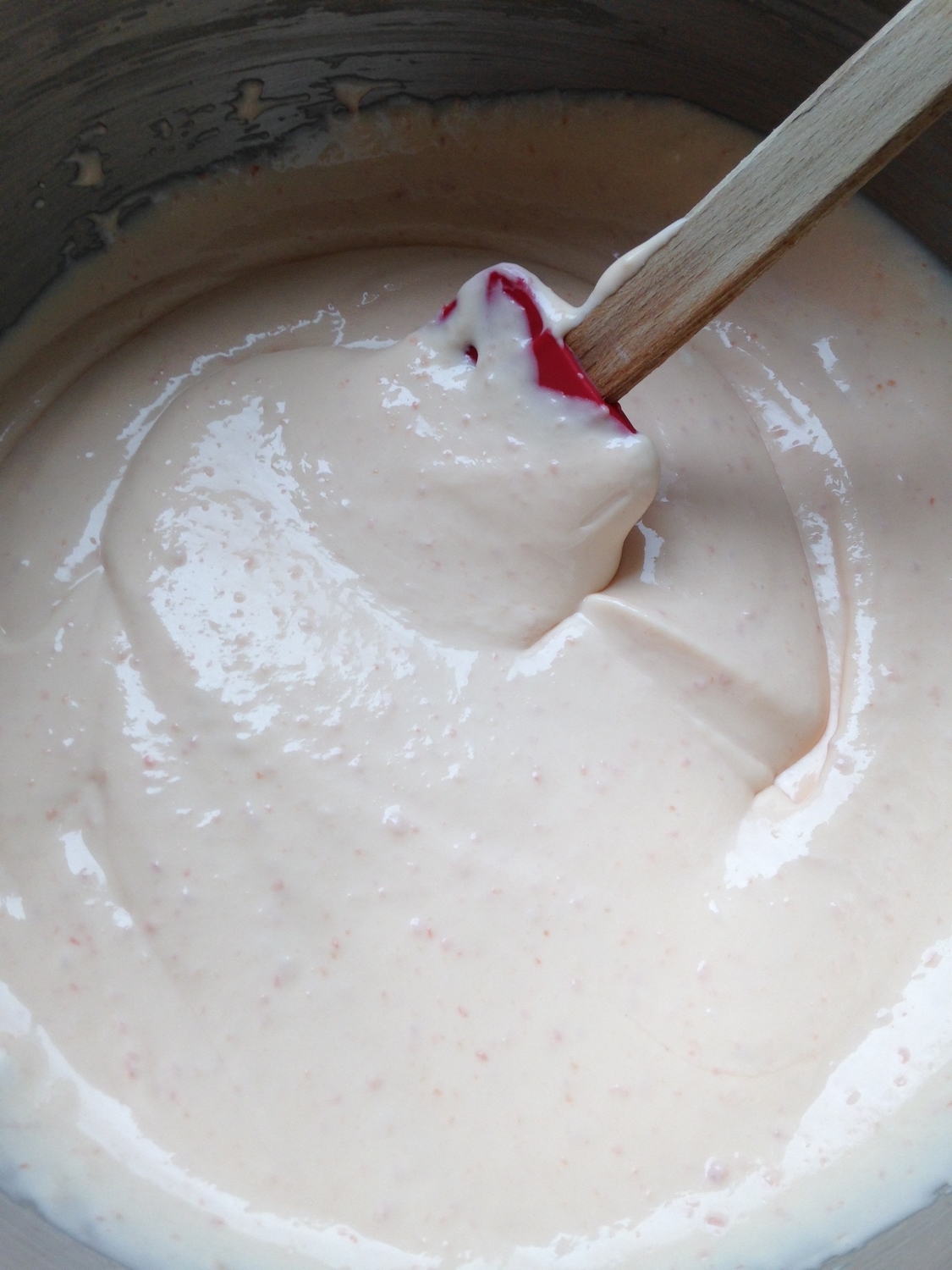 This past easter, I put on a dinner party. Main reason (we're not religious in the slightest): I wanted turkey. So I cooked a 14lbs turkey with all the fixings and had some friends come to enjoy cocktails and appies and, what turned out to honestly be the main attraction, a Spumoni Cheesecake.
I'd made this cheesecake recipe before, back when I was working in the test kitchen at the Blue Flame Kitchen in Edmonton. All I really remembered about it though was that it was mind blowingly good. And for someone that's lactose-intolerant to want to eat a cheesecake, it is a big thing.
Below is the recipe, adapted from the BFK website. But really, the pictures and smiles speak for themselves.
Crust
6 shortcake biscuits, coarsely broken (about 1 cup)
1 cup shelled roasted pistachios
1/4 cup butter, chilled and cubed
1 tbsp sugar
Filling
24 oz cream cheese, cubed and softened
1 cup red candied cherries
3/4 cup sugar
1/3 cup whipping cream
3 eggs
2 tsp vanilla
1 cup chopped candied mixed fruit
Topping
1 1/2 cups sour cream
1/4 cup sugar
2 squares bittersweet chocolate, chopped, melted and cooled (~4 mins in microwave on low)
1 tsp vanilla
Preheat oven to 350F. Grease a 10 inch springform pan.
To prepare crust, place biscuits, pistachios, butter and sugar in a food processor. Process, using an on/off motion, until mixture is crumbly. Press mixture evenly onto bottom of the prepared pan. Bake crust for 10 minutes. Cool crust completely in pan on a rack.
Reduce oven temperature to 325F.
To prepare filling, place filling ingredients (cream cheese through vanilla) in a food processor. Process, using an on/off motion, until combined. Continue blending until mixture is smooth and pale pink. Transfer to a bowl and stir in candied mixed fruit. Pour filling into prepared pan, over crust.
Bake cheesecake for 1 hour or until centre of cheesecake is puffed and jiggles slightly when shaken.
While cheesecake is baking, take sour cream out of the fridge, measure it into a bowl, and let sit on the counter to come to room temperature.
Start preparing the topping about 10 minutes before cheesecake is done. To make topping, combine sour cream, sugar, cooled melted chocolate and vanilla. Remove cheesecake from oven and spread topping evenly over cheesecake.
Continue baking for 10 minutes. Remove cheesecake from oven and cool completely on a rack. Cover and refrigerate cake for 8 hours or up to 24 hours.
To serve, remove sides of springform pan. Decorate top of cake with pistachios and cherries. Cut cake with a warm knife.
So if you're in the mood for a crazy good dessert that will make you fight your inner glutton (so you stop eating cheesecake for breakfast for the rest of the week), defs try making this cheesecake.
Much recommended.
-Andrea (and inner glutton)
The Half-Assed Hobbyist